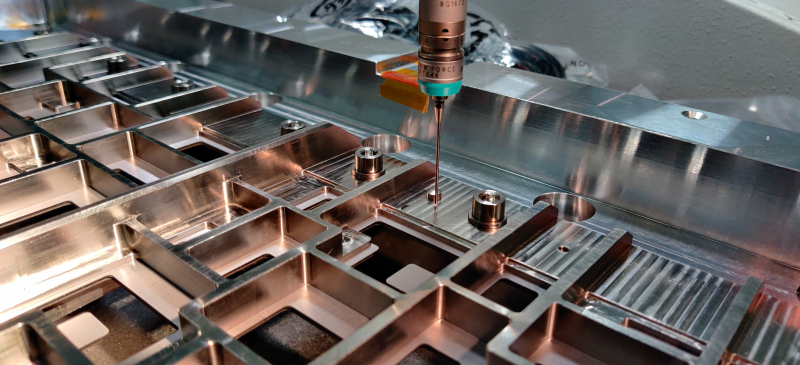 The mechanical workshop offers the flexibility and reactivity required for the development of innovating and challenging instruments. The workshop is equipped with:
two 3 axis numerically controlled machining
a numerical control lathe compliant with TopSolid (CAM software)
a conventional lathe
two milling machine
two 3D printers
APC is also equipped with high precision metrology devices to offer the possibility to control components specified with a few microns of tolerance.
two coordinate measuring machines : one in cleaned room and the other one is numerically controlled
an articulated arm shared with two other laboratories.
Contact persons:
A. Givaudan
S. Dheilly