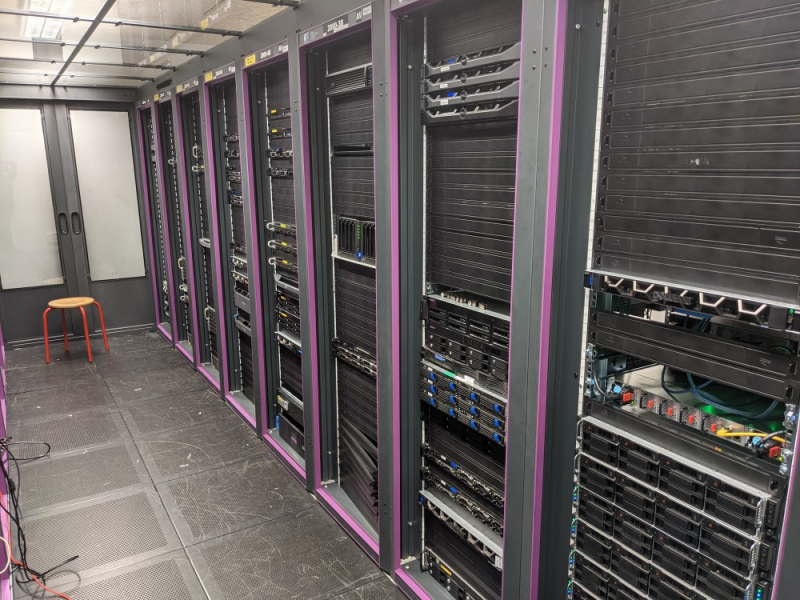 Infrastructure and Service
The team is working on the architecture design and administration of various information systems either involving network and data security aspects, as well as computing and data management. This expertise allows the team to design, develop, manage and support infrastructures and web services for the laboratory and its projects.
Data and computing
The teams brings its expertise on the development and usage of numerical and statistical method and tools applied to data processing and numerical simulations. It usually involves management of large data volume, and/or high performance computing using dedicated computing resources, machine learning techniques, orchestration tools...
Online
The team is involved in the design and development of embedded systems or instrument bench, acquisition or control systems, with strong constrains on the response time and data rate as well as the reliability.
List of members
  - Department manager: M. Le Jeune
Equipment
Virtualization servers, storage servers (more than 100 Tb), computing servers, computer park of around 200 stations for 300 user accounts.
Main projects
Euclid
Rubin
SVOM
LISA
CTA
MMO
MIMOSA
DUNE
Athena
IgoSat